Physical programming is typically more effective when tailored to an individual's goals, needs, strengths and weaknesses. Ks-cubed currently has Certified Personal Trainers available to create personalized exercise programs. We can create new exercise programs or assess and modify existing ones. Programs ranging from weight management (loss or mass gaining) to Sports Specific (e.g. golf, MMA, etcetera) can be created or modified.

All of our trainers are currently certified by one or more of the following organizations: ACE, Cooper Institute, NASM, or ISSA. We offer online services as well as some offline services for those living in the San Antonio metropolitan area.
For more information contact us.

Ks3 Sample Mass Building Workout

Ks3 Basic 5 Day Toning Workout Plan


Meet the Ksł team of physical programming experts and fitness professionals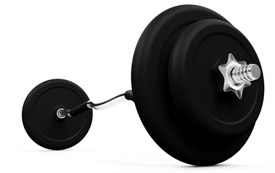 Ksł physical programming and nutrition videos




Ksł TeleFitness